ESnet Summer Students Make the Most of Their Remote Internships
Like many organizations adjusting to a changing work environment amid the COVID-19 pandemic, all of the Energy Sciences Network's (ESnet's) summer students did their internships remotely this year.
Despite the challenges, ESnet was dedicated to providing a unique opportunity that would enhance each student's professional development. As their internships draw to a close, we talked with a few of our students about their experiences this summer. Here are their stories.
Zhang Liu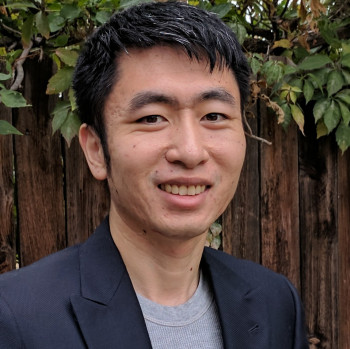 I am currently a fifth-year Ph.D. student, studying telecommunications at the University of Colorado, Boulder. I have a one-and-a-half-year-old daughter, so being able to do this internship remotely was nice because I got to stay with my family rather than travel to California alone, but I did miss socializing with some of the other interns.
I chose to work at ESnet this summer because I've had some experience working in industry at AT&T Research and I was interested to see what it would be like to work at a national lab. I was also interested in the prospect of maintaining a long-term collaboration between my university and the Lab.
This summer I worked on per-packet telemetry data ingestion/storage for ESnet's High-Touch project. This project is very interesting because it requires the ingestion system to be able to handle 10 million telemetry messages per second. To develop optimized solutions for such a high data rate, you need a deep understanding of every action in the pipeline. This work aligned perfectly with my own research interests, which include optimizing distributed and networked systems using novel hardware and technologies.
Overall, I think the virtual internship was a great experience. My mentor, Richard Cziva, was very supportive, we had a zoom meeting every week and we chatted almost daily over Slack. He helped me align my objectives/schedules during the internship so that I do a lot in my short period of time. My supervisor Chin Guok and other team members like Bruce Mah, Yatish Kumar and others were all very supportive.
Divneet Kaur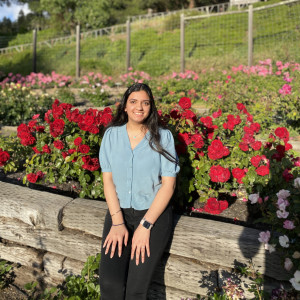 I am currently a freshman at the University of California, San Diego, majoring in computer engineering. This summer at ESnet, my research focused on building a monitoring stack for multiple network data sources. At present, network engineers switch between different network monitoring tools to check various performance statistics of a network. My goal was to build a network monitoring stack that ingests all the metrics from these tools and displays them simultaneously in the form of interactive visualizations such as graphs, single stats, and heatmaps that make it very convenient to monitor a system as a whole.
I was excited to work at Berkeley Lab this summer because it's known for its groundbreaking research in order to solve scientific problems that lead toward the betterment of mankind. I was looking forward to working with and learning from some of the experienced people, as well as contributing towards creating something that will help people. Being my first internship, I was looking forward to working in an office environment and learning skills that would be helpful later on in life, like gaining confidence and valuable lessons from people who are experienced in my field of interest. It would have also been nice to interact with other summer interns and people who work at the lab.
Even though the virtual internship experience was not exactly what an in-person internship would have been, it was not hard to complete my project while working remotely. My mentor, Mariam Kiran, and the members of the DAPHNE team were always available on Slack or on Zoom to clear my questions and to help me with the project I was working on. I also learned a lot while working on my project and gained knowledge from my mentor, other team members, and the workshops organized by Work Development & Education and Computer Science Student Program.
Shan Sun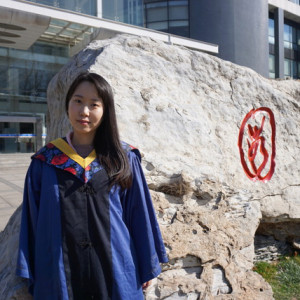 I am a Ph.D. student at the University of California, Riverside. This summer, I worked on reinforcement learning (RL) algorithm designs for packet-routing problems in dynamic environments. I was working with my mentor Mariam Kiran as part of her research project. It is a very interesting and challenging problem because in the real world the network environment is highly dynamic and hard to model. Therefore, we use the meta RL algorithm, which is a kind of model-free algorithm, to deploy the packets in a dynamic environment. The meta RL algorithm guarantees that the network controller is able to adapt to a new environment quickly.
I'd heard of Berkeley Lab in academia before, it's a prestigious national lab with an excellent track record and I feel really proud that I got to work here this summer. If I had the opportunity to come back next year, I definitely would.
This is my first summer interning at Berkeley Lab and it would have been nice to be there in person and to meet some of the other interns. But even with the virtual internship, I found that I still got to work with interesting people and on impactful projects.