Eli Dart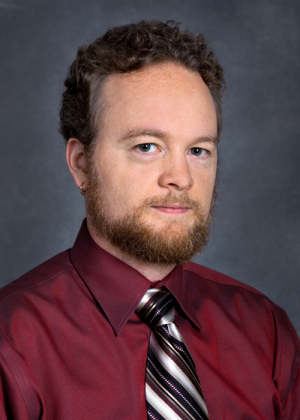 Computer Systems Engineer
Science Engagement Group
Eli Dart is a network engineer in the ESnet Science Engagement Group, which seeks to use advanced networking to improve scientific productivity and science outcomes for the DOE science facilities, their users, and their collaborators. Eli is a primary advocate for the Science DMZ design pattern and works with facilities, laboratories, universities, science collaborations, and science programs to deploy data-intensive science infrastructure based on the Science DMZ model. Eli is also a key contributor to the ESnet network requirements program, which collects, synthesizes, and aggregates the networking needs of the science programs ESnet serves.
Eli has over 20 years of experience in network architecture, design, engineering, performance, and security in scientific and research environments. His primary professional interests are high-performance architectures and effective operational models for networks that support scientific missions, and building collaborations to bring about the effective use of high-performance networks by science projects.
As a member of ESnet's Network Engineering Group, Eli was a primary contributor to the design and deployment of two iterations of the ESnet backbone network - ESnet4 and ESnet5. Prior to ESnet Eli was a lead network engineer at NERSC, DOE's primary supercomputing facility, where he co-led a complete redesign and several years of successful operation of the high-performance network infrastructure there. In addition, Eli spent 14 years as a member of SCinet, the group of volunteers that builds and operates the network for the annual IEEE/ACM Supercomputing conference series, from 1997 through 2010. He served as Network Security Chair for SCinet for the 2000 and 2001 conferences and was a member of the SCinet routing group from 2001 through 2010. Eli holds a Bachelor of Science degree in Computer Science from the Oregon State University College of Engineering.
Journal Articles
Sean Peisert, William Barnett, Eli Dart, James Cuff, Robert L Grossman, Edward Balas, Ari Berman,
Anurag Shankar, Brian Tierney, "The Medical Science DMZ",
Journal of the American Medical Informatics Association,
May 2, 2016,
Conference Papers
Brian Tierney, Dart, Kissel, Eashan Adhikarla,
"Exploring the BBRv2 Congestion Control Algorithm for use on Data Transfer Nodes",
IEEE Workshop on Innovating the Network for Data-Intensive Science, INDIS@SC 2021, St. Louis, MO, USA, November 15, 2021,
IEEE,
2021,
23--33,
Eli Dart, Lauren Rotman, Brian Tierney, Mary Hester, and Jason Zurawski,
"The Science DMZ: A Network Design Pattern for Data-Intensive Science",
SC13: The International Conference for High Performance Computing, Networking, Storage and Analysis,
Best Paper Nominee. Denver CO, USA,
ACM. DOI:10.1145/2503210.2503245,
November 19, 2013,
LBNL 6366E.
The ever-increasing scale of scientific data has become a significant challenge for researchers that rely on networks to interact with remote computing systems and transfer results to collaborators worldwide. Despite the availability of high-capacity connections, scientists struggle with inadequate cyberinfrastructure that cripples data transfer performance, and impedes scientific progress. The Science DMZ paradigm comprises a proven set of network design patterns that collectively address these problems for scientists. We explain the Science DMZ model, including network architecture, system configuration, cybersecurity, and performance tools, that create an optimized network environment for science. We describe use cases from universities, supercomputing centers and research laboratories, highlighting the effectiveness of the Science DMZ model in diverse operational settings. In all, the Science DMZ model is a solid platform that supports any science workflow, and flexibly accommodates emerging network technologies. As a result, the Science DMZ vastly improves collaboration, accelerating scientific discovery.
Book Chapters
William Johnston, Evangelos Chaniotakis, Eli Dart, Chin Guok, Joe Metzger, Brian Tierney,

"The Evolution of Research and Education Networks and their Essential Role in Modern Science",

Trends in High Performance & Large Scale Computing,

(

November 1, 2008

)
Published in: "Trends in High Performance & Large Scale Computing" Lucio Grandinetti and Gerhard Joubert, Editors
Presentation/Talks
Eli Dart,
The Science DMZ,
CDC OID/ITSO Science DMZ Workhsop,
April 15, 2015,
The Science DMZ and the CIO: Data Intensive Science and the Enterprise,
RMCMOA Workshop,
January 13, 2015,
Tutorial at TIP2013, Honolulu, HI
Part 1: Architecture and Security
Part 2: Data Transfer Nodes and Data Transfer Tools
Part 3: perfSONAR
Eli Dart,
Network expectations, or what to tell your system administrator,
ALS user group meeting tomography workshop,
October 2012,
Eli Dart,
Networks for Data Intensive Science Environments,
BES Neutron and Photon Detector Workshop,
August 2012,
Eli Dart,
High Performance Networks to Enable and Enhance Scientific Productivity,
WRNP 13,
May 2012,
Eli Dart,
Cyberinfrastructure for Data Intensive Science,
Joint Techs: Internet2 Spring Member Meeting,
April 2012,
Eli Dart,
Network Impacts of Data Intensive Science,
Ethernet Technology Summit,
February 2012,
Reports from ESnet and National Laboratories that have successfully deployed methods to enhance their infrastructure support for data intensive science.
Joe Breen, Eli Dart, Eric Pouyoul, Brian Tierney,
Achieving a Science "DMZ",
Winter 2012 Joint Techs, Full day tutorial,
January 22, 2012,
There are several aspects to building successful infrastructure to support data intensive science. The Science DMZ Model incorporates three key components into a cohesive whole: a high-performance network architecture designed for ease of use; well-configured systems for data transfer; and measurement hosts to provide visibility and rapid fault isolation. This tutorial will cover aspects of network architecture and network device configuration, the design and configuration of a Data Transfer Node, and the deployment of perfSONAR in the Science DMZ. Aspects of current deployments will also be discussed.
Chris Tracy, Eli Dart,
Science DMZs: Understanding their role in high-performance data transfers,
CANS 2010,
September 20, 2010,
Eli Dart,
High Performance Data Transfer,
Joint Techs, Summer 2010,
July 15, 2010,
Reports